Frequently Asked Questions
Should I upgrade my old Windows operating system?
rodigebo
2017-08-11T10:36:35+00:00
Yes.  Older versions of Windows are often no longer supported by Microsoft and are therefore vulnerable to ransomware or other security issues.
What Our Customers Have To Say
API_V2_IS_DEPRECATED: This API is deprecated, please upgrade to yelp.com/fusion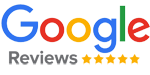 I brought my laptop in to be serviced in for service and was so impressed with Rodi's honesty and prices that I brought my other laptops in for upgrades and even bought another laptop from him! He took the time to explore and explain my options for repair and I could tell he takes a genuine interest in helping all who enter the door to his business. I highly recommend Rodi for all your computer needs.
I took my HP desktop computer to Rodi Computer Service for repair and upgrade work as a first time customer. I now understand why Rodi has received so many 5-star reviews. Rodi is trustworthy. His wealth of knowledge is profound. But most importantly, Rodi cares about his customers! I would highly recommend Rodi for new computer or existing computer service needs.
Rodi is great at what he does and handles everything with great professionalism. He fixed my keyboard issue super quick. I would highly suggest anyone that has a computer problem to go there!!!