Frequently Asked Questions
Should I upgrade my old Windows operating system?
rodigebo
2017-08-11T10:36:35+00:00
Yes.  Older versions of Windows are often no longer supported by Microsoft and are therefore vulnerable to ransomware or other security issues.
What Our Customers Have To Say
API_V2_IS_DEPRECATED: This API is deprecated, please upgrade to yelp.com/fusion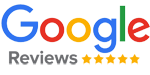 I took my HP desktop computer to Rodi Computer Service for repair and upgrade work as a first time customer. I now understand why Rodi has received so many 5-star reviews. Rodi is trustworthy. His wealth of knowledge is profound. But most importantly, Rodi cares about his customers! I would highly recommend Rodi for new computer or existing computer service needs.
I have always taken my five computers to Rodi over the past six years and he has never failed us yet--great service and price. I moved two cities away but still take my business to him. He treats each computer as if it is his own and I always leave his shop knowing more about computers after his detailed explanation of what went wrong and knowledge gained on how to take care of it better in the future.
Great experience - in addition to my husband taking his laptop in for repairs and everything was exactly as promised, we just purchased a laptop and docking station from him. Easy peasy process. He talked to us and figured out what would work best for me (Real Estate Business) and put it together at a price well under what a box store would have charged for the same item. I was able to take it home, plug it in and start working. No extra software I didn't need and it works super fast. Love it.!