Located in Allen, Texas, RODI Computer Service is the computer repair shop that companies like Geek Squad refer their customers when they can't fix your computer. 
RODI Computer Service specializes in component level repairs on all makes and models of laptop and desktop computers including:

Laptop Computer Repairs

PC & Mac Repairs

Virus & Spyware Removal

Microsoft Windows Upgrades

Data Recovery

Data Transfer

Laptop Computer Screen Repair

Custom Built Laptop and Desktop Computers

Laptop & Desktop Computer Sales
Computers are complex and when things go wrong they can become beasts. RODI is adept at quickly figuring out computer problems, and in many cases fixing them right on the spot. In cases where hardware has broken down, RODI can determine your best options for getting the system back up and running, and provide replacement parts. In the process of troubleshooting, it can also make sense to upgrade at the same time, to improve performance, storage capacity or functionality.
PC Repair
In addition to offering hardware diagnostics, repair and component replacement services to both private individuals and businesses we can also help with:
Windows errors, corruption and other software problems

Virus / Spyware removal and prevention

Retrieving your files from Windows User Accounts

Data-recovery

'Cloning' data from one hard-drive to another

Capacitor replacement on motherboards


Laptop repairs including DC Power Sockets, Cracked Screens, etc.

and much more
Laptop Repairs & Upgrade
Generally hardware related problems on laptops cost more to repair since more labor and skill is involved, and parts are more difficult to obtain in comparison to those for desktop PC's. However, depending on the problem, the repair could be much less than you have been told. At RODI Computer Service we are able to perform circuit board repair which may eliminate the need for a replacement part.
Data Recovery Services
We all make mistakes and computer components do go wrong sometimes.
It always seems to happen at the wrong time and when we don't have a recent backup!
We offer a variety of Data Recovery Services for Hard-Disk Drives, CD's, DVD's, Floppy Disks and USB Pen Drives.
PC Installation
Just got a new PC? Need some help setting it up?
It doesn't matter where you bought your PC – give us a call and we'll help with connecting it all up, getting you online and (if necessary) transferring all of your files and settings from the old computer.
Hardware Upgrades
Whether it's a major motherboard and processor change or just a quick memory upgrade, look no further. We can help advise on what and where to purchase as well as fitting and testing your new hardware.
What Our Customers Have To Say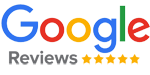 [fusion_widget_area name="avada-slidingbar-widget-2″ title_size="" title_color="" background_color="" padding_top="" padding_right="" padding_bottom="" padding_left="" hide_on_mobile="small-visibility,medium-visibility,large-visibility" class="" id="" /]