Need sales or service?  Contact us today.
RODI Computer Service
600 E Main St
Suite E
Allen, TX 75002
Open Monday-Saturday
10 AM to 6 PM
Closed Sunday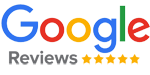 The only computer service company I ever go to or ever recommend. Extremely knowledgeable, fair prices, great service all around.

I would highly recommend Rodi Computer Service! I had a very serious CPU issue on my high end desktop computer and Rodi got me all fixed up for a reasonable price. He has the knowledge and equipment to fix any computer issue. Don't take your computer anywhere else!

I've done lots of business with Rodi, he is a great guy, he's very dependable and respectable. Highly recommended!